Five new faces for Urban Green
Urban Green continues to expand our Landscape Design, Arboriculture and Ecology teams with five recent appointments bringing the total of staff working in our Ancoats studio to 26.
The Landscape and Urban Design team has been strengthened with the addition of Mark Evans and Jack Tibbs. Mark Evans is a chartered landscape professional with over 15 years' experience, principally in the north-west. He joins the team as Senior Landscape Architect coming from Fabrik, where he worked for 6 years as associate landscape architect and landscape planner.
Jack Tibbs has joined the our team as Graduate Landscape Architect. Coming from AHR Glasgow he has experience of working on a range of projects from urban regeneration to the education sector.
Our Ecology team has expanded with the appointment of Rosie McEwing as Assistant Ecologist following a six-month internship with the company. She will be joining our busy team of ecologists, helping to protect diverse habitats and protected species whilst designing ecological management plans. Her work at Urban Green will focus on natural capital and city greening to make our cities better places to live.
Michael Garrett has joined Urban Green as Graduate Arboriculturist. A graduate of the National School of Forestry, Michael previously achieved a Royal Society award for his diploma in Forestry and Arboriculture. He has a volunteering background with the Wildlife Trust and Small Woods Association.
Finally, the administrative side of the business has been transformed with the recruitment of Office Administrator Demi Burns. A highly experienced and versatile administrator Demi joined the team from the major real estate consultancy Frank Knight. She will be helping to develop and streamline processes internally aka. knocking us into shape!
We welcome you all to the team and look forward to doing great work together.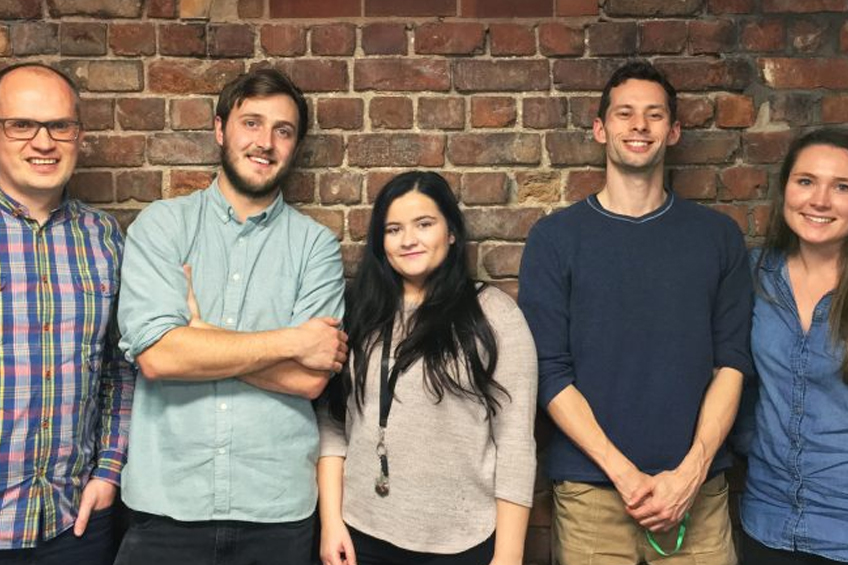 From left: Mark Evans, Jack Tibbs, Demi Burns, Michael Garrett, Rosie McEwing