Planning consent obtained on a sensitive complex site to meet housing demand
The flagship residential scheme of 166 stylish 2, 3, 4 and 5-bedroom homes for sale and Shared Ownership by Laurus Homes overlooks the beautiful Delamere Forest.
Working alongside PRP Architects, a landscape masterplan and detailed design proposals were developed for the 30 acre brownfield site to support Laurus Homes' programme of building 2,000 much needed homes over the next 4 years across the North West. The design created defined character areas within its streetscape and large areas of open space with connectivity to the surrounding footpaths and the wider woodland environment. Sustainable drainage systems were incorporated and habitats and features were retained and enhanced to create a net biodiversity gain.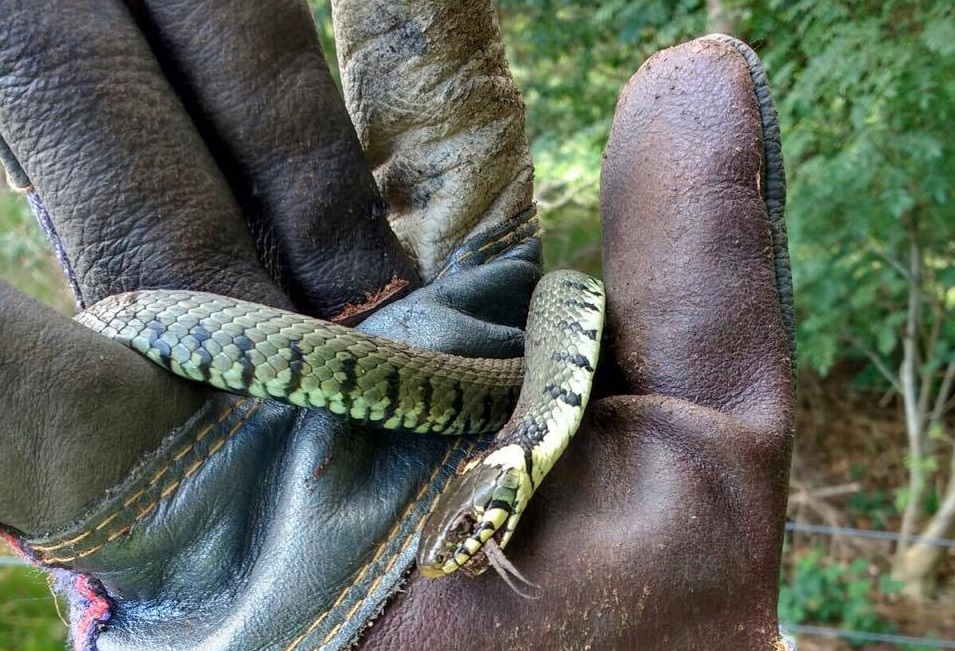 A grass snake found and translocated to a safe place
Ecology mitigation and tree and vegetation clearance works were completed as part of an enabling package. Reptile fencing was installed to the entire site boundary and bat boxes to the existing trees in accordance with planning recommendations and conditions. Landscape, woodland and habitat management plans were completed to provide a structured approach to the sites ongoing management.
The development commenced on site in September 2017 and the first phase completed late 2018.
"We come across all kinds of different animals in our industry and we ensure that they are moved safely and return to their natural place unharmed. While some people won't expect to see a snake on a building side, it's actually more common that you think!"
Martin King, Managing Director