Urban Green has announced four promotions in a response to strengthen its team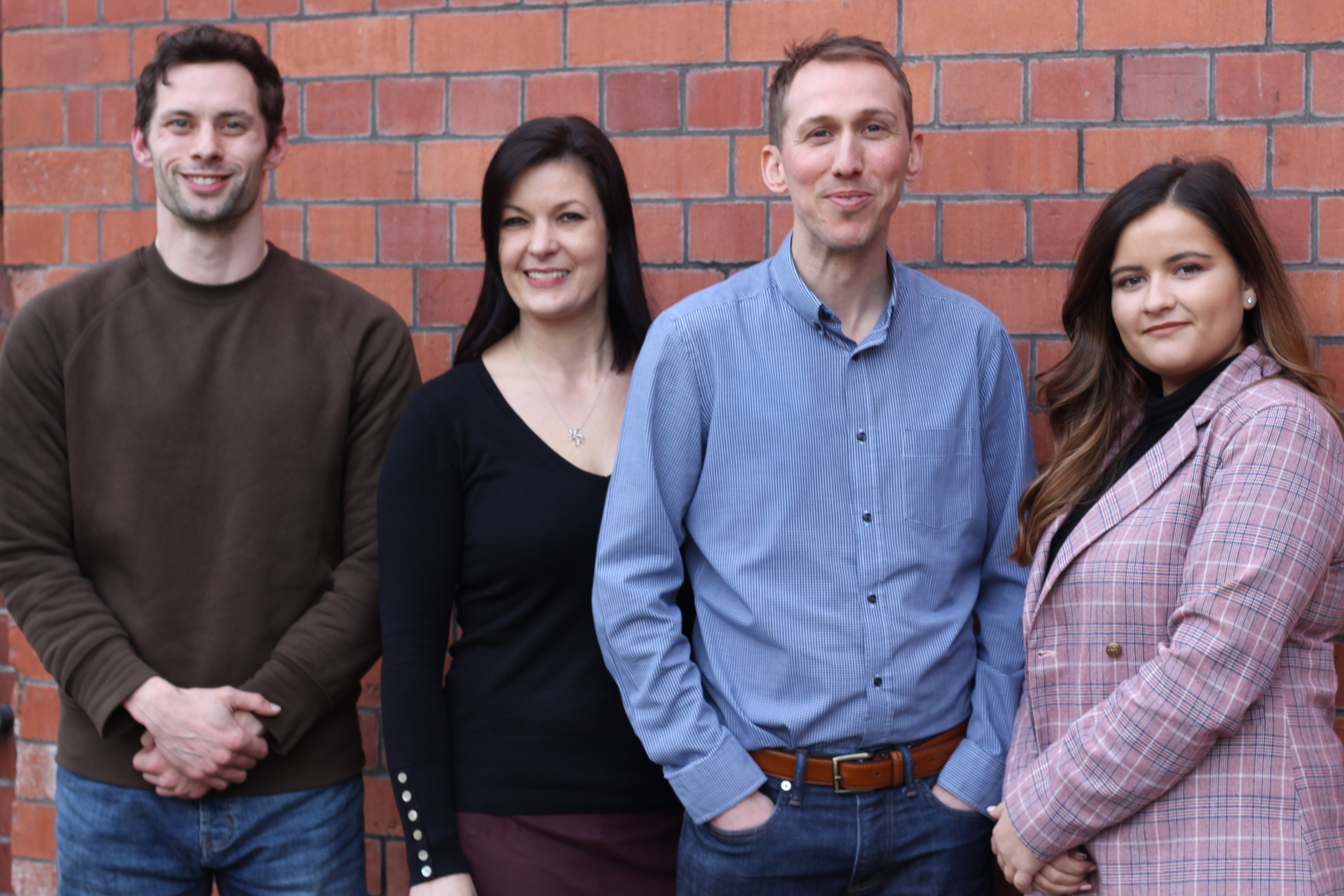 From left to right: Michael Garrett Arboricultural Consultant, Karen O'Shea Associate, Matt Taylor Associate Director, Demi Burns Officer Manager
Matt Taylor who joined Urban Green in 2015 has been promoted to associate director to mark his continued contribution to the business. He will be responsible for leading the studio's multidisciplinary projects, as well as taking an active role is business development; building strong relationships with clients and consultants.
Karen O'Shea who joined in 2017 is responsible for managing the arboriculture team has been promoted to associate. She will take a more strategic role across the business.
Michael Garrett has been promoted to arboriculture consultant following a successful year at Urban Green focussing on delivering large scale tree asset management schemes for housing associations including One Manchester and Manchester City Council.
Demi Burns who joined in 2017 has been promoted to office manager as a reflection of her pivotal role in financial and organisational aspects of the business.
Martin King has been announced as managing director following the re-structure and the departure of director Scott Fitzgerald.
Martin King, managing director of Urban Green said "As a consultancy our success depends on our people and the calibre of our staff. These four promotions enable us to deliver continued quality and achieve sustainable growth."
Urban Green moved to new premises at Deva City Office Park in Salford at the beginning of the year and have now rebranded, along with a new website. The practice is currently working on a number of high-profile schemes including a planning application for a new rowing and rugby facility as part of a 42-acre leisure masterplan in Chiswick, masterplanning of site allocations across Greater Manchester Spatial Framework of circa 2,500 units, development of a 60-acre destination park in Tameside and multi-disciplinary services for 215 homes at Rilshaw Lane in Winsford for Lane End Group and Laurus Homes.
To see what we're up to, take a look at our website or follow us on twitter.