Great crested newts (GCNs) and their habitats are protected by European and British law.
Where GCNs are present, survey reports and mitigation plans are necessary to support planning applications and must be completed at the right time of year, ideally between mid-March until June.
To discuss your requirements or to book a survey, contact our experienced
Ecology Team on 0161 312 3131.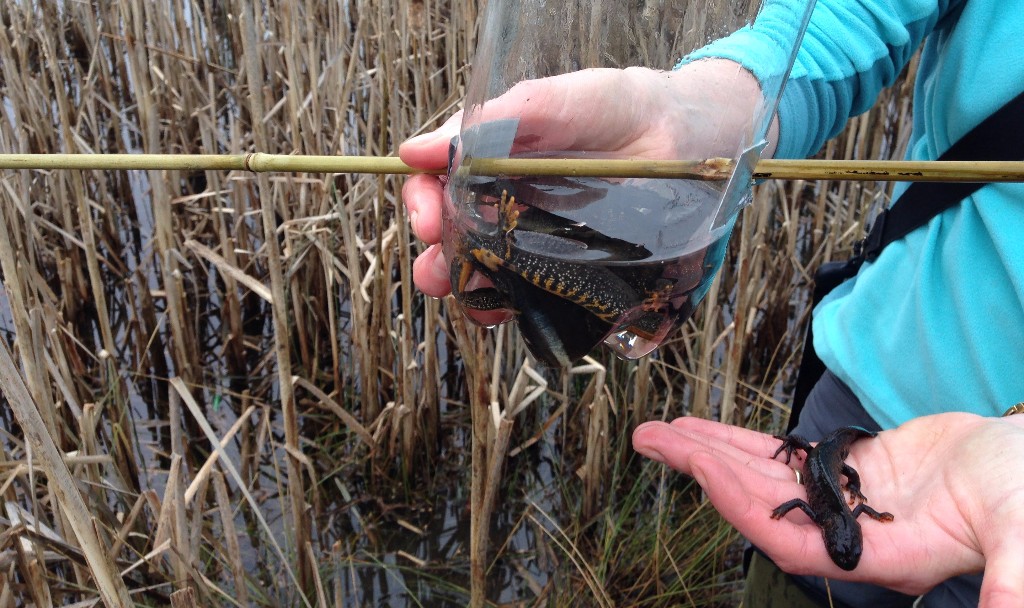 Great Crested Newts
Do I Need a GCN Survey?
A survey must be undertaken if:
distribution and historical records suggest newts may be present.
a pond is located within 500 metres of the development.
the development site includes refuges (e.g. log piles or rubble), grassland, scrub, woodland or hedgerows.
GCNs may be present even if:
the site has been ploughed, soil stripped or had ponds filled in within the last 4 years.
the breeding pond was destroyed several years ago.
the pond is muddy, heavily shaded or vegetated.
the pond contains fish.
the pond is temporary.
When to Survey?
Survey Method                                  Optimal Time to Survey
Environmental DNA (eDNA)             Mid-April to late June
Egg search                                           April to June
Pitfall traps                                          March, April, May and September
Refuge search                                     April to September
Bottle or funnel traps                        March to May
Netting                                                 Mid-March to mid-June (August to find  larvae)
Torch survey                                        Mid-March to mid-June (August to find larvae)
To see what we're up to, take a look at our website or follow us on twitter.