Urban Green's 2023 Charity of the Year has been announced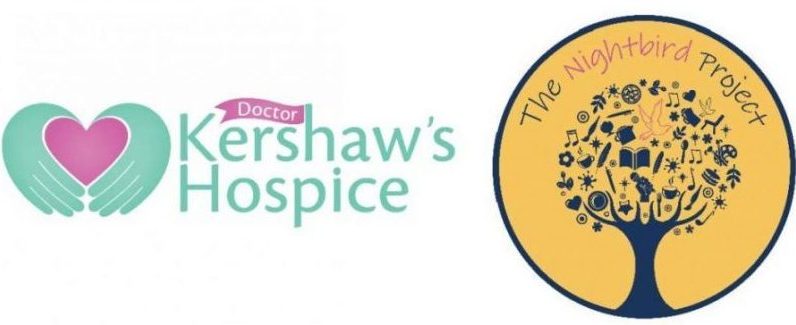 A registered charity, Dr Kershaw's Hospice provides specialist palliative care for adults with life-limiting illnesses in a peaceful and homely environment, operating for more than 30 years. The Hospice has a team of dedicated clinical staff including doctors, nurses, health care assistants and care givers who support patients in the Hospice's In-Patient Unit and Well-Being Centre, along with supporting patients in the community through their Hospice at Home Service and Caring Hands Service.
Dr Kershaw's Hospice will be launching the 'The Nightbird Project' in February, the newly created wellbeing service inspired by the end-of-life approach and experience of Rebecca Taylor, the wife of our Director Matt Taylor, who sadly passed away at the Hospice in September 2021.
Rebecca approach to end of life and the relationship she formed with the Hospice and its staff in advance of needing their immediate care, shined a significant light on an opportunity to change the role of the Hospice with engagement at an earlier stage whilst closing the gap between end of treatment and omittance to a Hospice.
The Nightbird Project will support those with life-limiting illnesses by providing a supportive peer group, offering compassionate, conversations, laughter, fun, creativity and friendship, working with creative professionals to document the stories and celebrate the lives of those people effected through different art forms during a difficult period, whilst accessing guidance and support from a healthcare and well-being team whilst also building relationships with the Hospice in advance of future care.
Director, Matt Taylor says "Urban Green is extremely proud to be supporting Dr Kershaw's  Hospice and the The Nightbird Project. It's a Hospice that is personally close to myself, particularly the The Nightbird Project which has been 12 months in development and one which I was asked to give my blessing for, as it was inspired by my late wife and her own approach to end of life.  I believe Urban Green have something unique that we can offer the Hospice. Through our specialist services and expertise we will positively contribute to the wellbeing opportunities presented by the The Nightbird Project and support its journey to leave a lasting legacy for all those that will benefit from it."
Kat Harding, a nurse at Doctor Kershaw's Hospice, says, "We are delighted to have the support of Urban Green, whose expertise will allow us to fully utilise our outside space to support our patients, their families, and our staff teams.  The Nightbird Project, which has Becky Taylor at its heart, is an exciting new project that will enable us to engage early with people affected by life-limiting illness, to maximise the care we can offer and build therapeutic relationships that truly centre the patient."