Residential Scheme Approved in Kirkby Lonsdale
Planning permission was unanimously granted for a hybrid application on land at Cedar House in Kirkby Lonsdale by South Lakeland's Planning Committee last week.
Detailed permission was granted for the conversion of the former Cedar House School's dining hall to provide six dwellings and part of the former main school building converted to provide two further dwellings. Outline planning permission was also granted for the demolition of the remaining former school buildings and the erection of up to 12 residential dwellings on land adjacent with vehicular access.
Working on behalf of Cressbrook Development Ltd, Urban Green prepared a landscape masterplan and detailed design of externals as well as producing high resolution CGI's of the proposed scheme to support the application and clients vision. The scheme has been successfully developed in collaboration with DAY Architectural and Indigo Planning. The team are also working on a major refurbishment of the adjacent private residential dwelling of Cressbrook House.
Martin King, Director of Urban Green explains "We have worked closely with Cressbrook Developments Limited, the architects, DAY Architectural and Indigo Planning to find the right solution for a former school site in this historic market town. The end result is an appropriate mix of converted buildings and new dwellings that will bring a range of family homes to this part of Cumbria".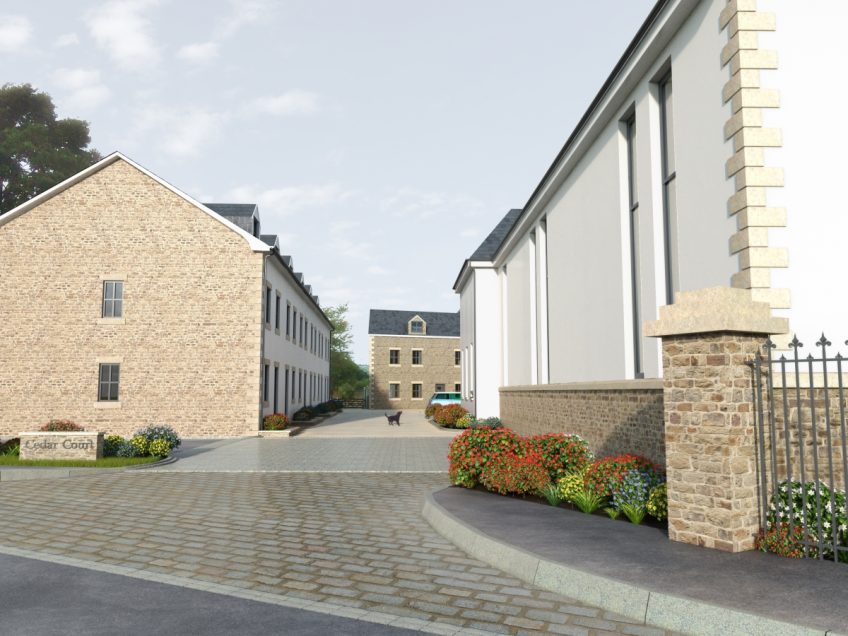 Cedar House scheme approved