Planning consent for the major regeneration of an urban brownfield site
In collaboration with CBRE, Urban Green developed a masterplan and successfully gained planning consent for up to 400 dwellings. The strategy developed was to gain council support at high level and submit a fully comprehensive and supported outline planning application. The site comprises five no. buildings which include three converted mills referred to as Elm Mill, Lily no. 1 Mill, and Lily no. 2 Mill and two large, purpose built modern warehouses for storage and distribution. The site also contains a number of ancillary structures relating to the operation of the site and areas of hardstanding used for vehicle parking and storage.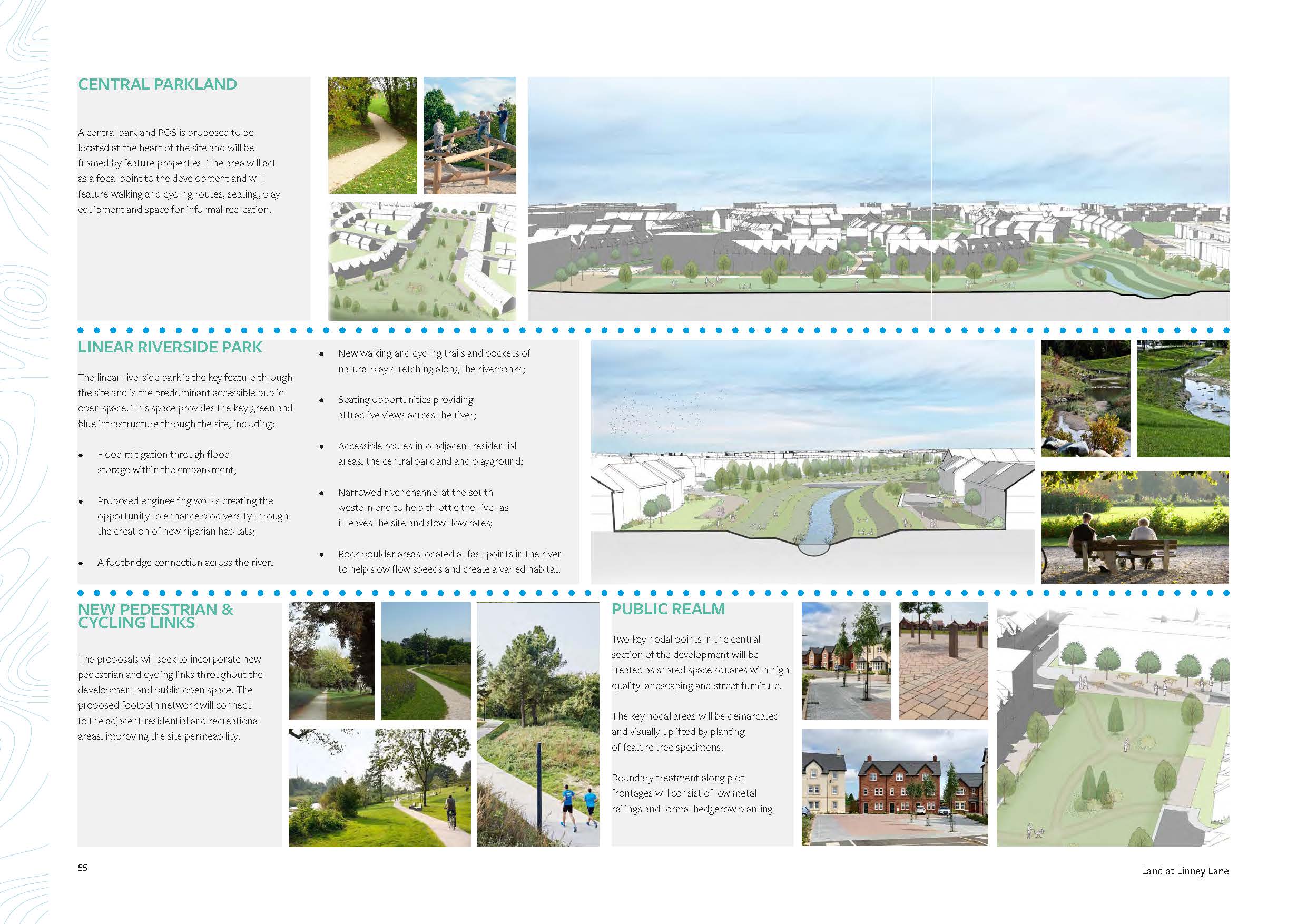 Urban Green led the development of the masterplan and design and access statement supported by the townscape and visual impact assessment (TVIA) alongside the multi-disciplinary technical team. The vision being to positively contribute to Oldham's housing need with a high quality residential development including a mix of housing types and
density, with a distinctive character reflective of the area, in a sustainable location. Given the existing mills on the site a feasibility study was carried out by AST* demonstrating the potential conversion of the mills to residential, although this proved to be unviable. Remediation and regeneration of this brownfield site will positively impact the environment, particularly the River Beal and a de-culverted naturalised corridor, increasing biodiversity and providing the key focal point feature and a key aspect in the Green and Blue Infrastructure network. An initial design guide was incorporated within the DAS to set the quality aspiration for the development.
A series of engagements were carried out with council officers prior to the planning application in November 2020, with consent granted by the council  in July 2021.  Urban Green are working with the landowner on the next steps.