The Sovini Group manage registered housing provider One Vision Housing and Pine Court Housing Association following the stock transfer from Sefton Council, managing and maintaining over 13,600 homes across Merseyside.
All landowners have a duty of care under the Occupier's Liability Act 1984 and statutory duties under the Health and Safety at Work Act 1974.  These duties are to take all reasonably practicable precautions to ensure the safety of those on their land. To fulfil these duties Sovini organised a tender exercise to appoint a consultant to survey their tree stock within their open spaces, communal areas and tenant front and rear gardens.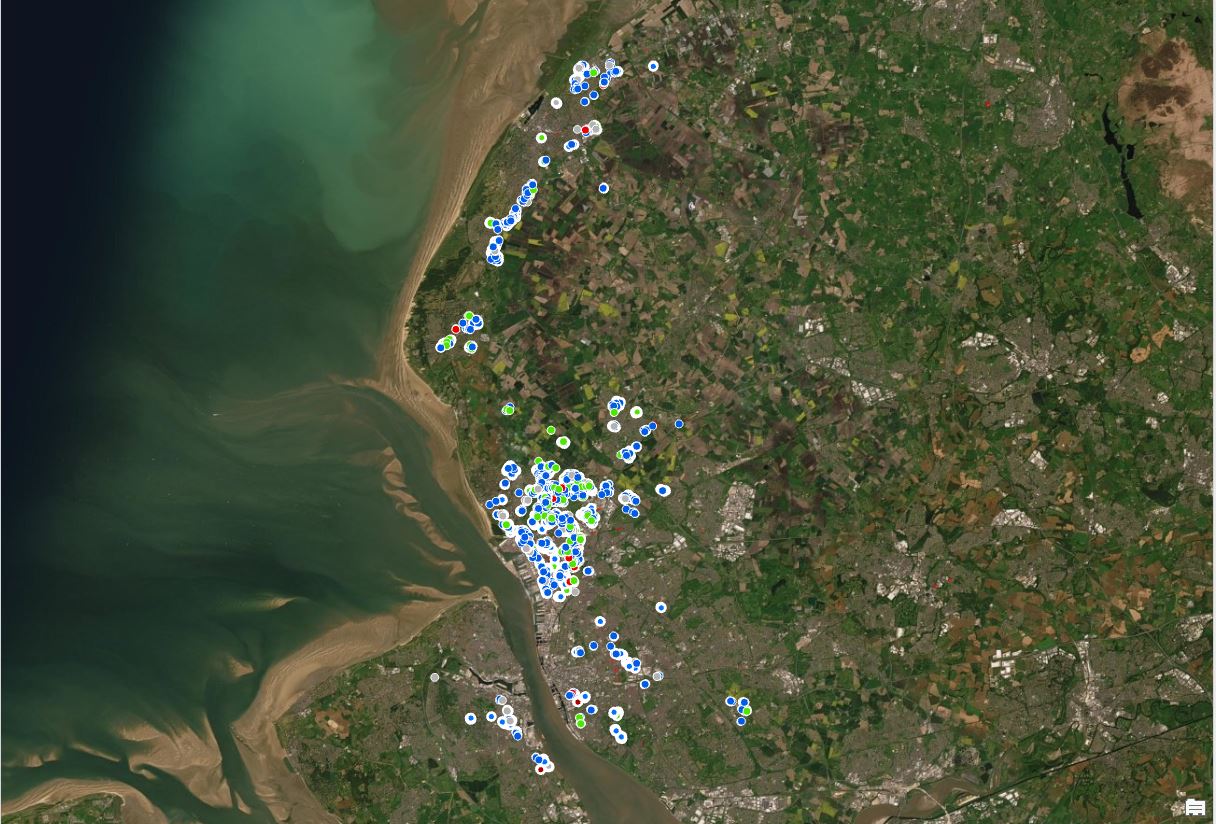 GIS map showing the location of each tree surveyed within The Sovini Group's housing stock and communal areas
Urban Green was appointed via a competitive tender process to undertake a tree condition survey and identify tree management works across The Sovini Group's housing stock in Merseyside and Cheshire.
The arboriculture team completed a walkover survey and a 360-degree non-invasive, visual inspection of each tree, recording the individual tree information using handheld technology. Esri Geographic Information System (GIS) Collector App recorded the following information for each tree; the location, street name, common and latin names, maturity, height, crown radius, stem diameter, condition, work recommendations and priorities. Each tree was tagged with a suitable plastic tag and an individual number.
Our in-house GIS team created data collection forms and a feature which allowed it to upload to a web map on the field maps. This allowed the arboriculture team to plot trees to a visual tree assessment (VTA) standard with the final VTA map displaying the safety class of each tree plotted though an online system.
Using the surveyed data, The Sovini Group updated their mastermap with two layers; one for communal trees and another layer for private trees within their management area.
4,059 communal trees and 4,273 private residential trees were surveyed of the 16,782 trees under the management of The Sovini Group.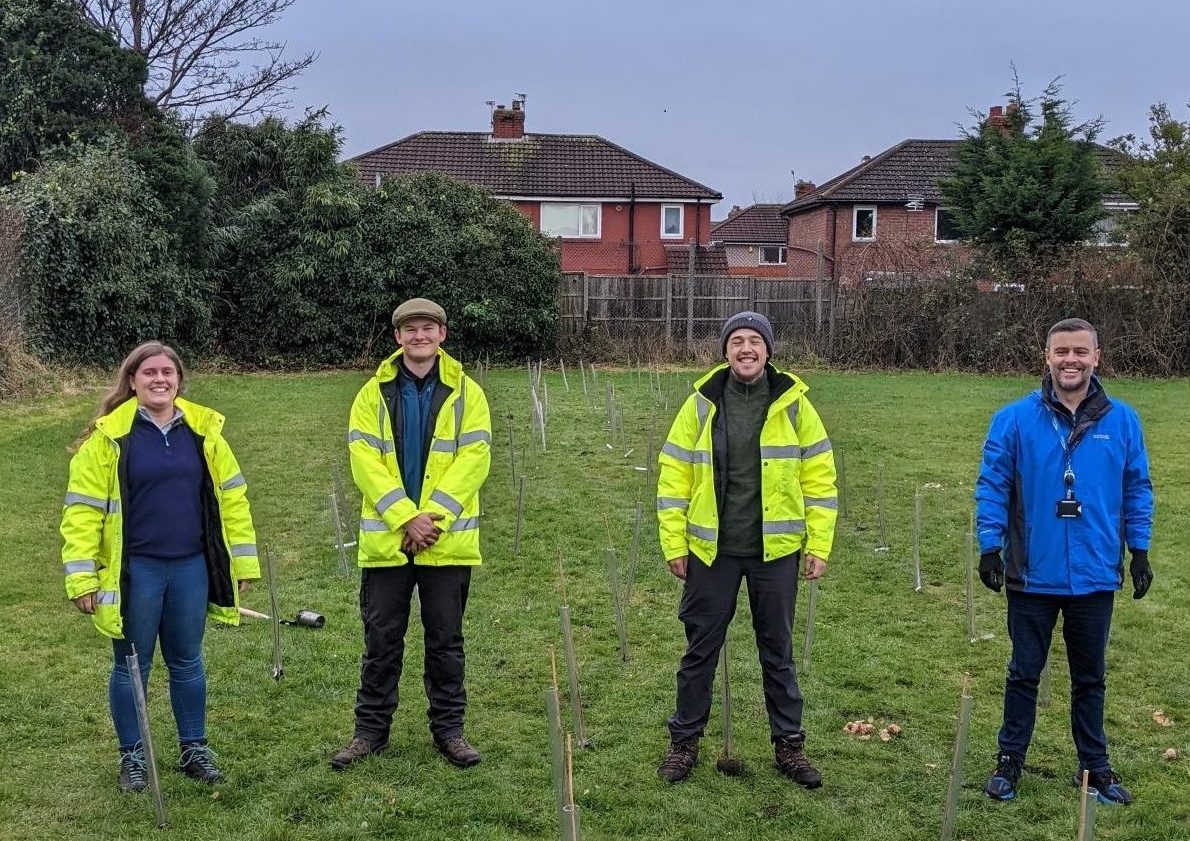 Urban Green supported Sovini's commitment to social value by helping to plant trees and bulbs as part of The High Park Project, organised by the Brighter Living Partnership.