Turnpike Centre and Leigh Civic Square
Client Wigan Borough Council
Location Leigh
Services Landscape Architecture
Sector Heritage
Part of a bid to the government's Levelling Up Fund, Wigan Council though consultation on the Leigh Strategic Regeneration Framework (SRF) identified a range of interventions needed to support the regeneration of Leigh town centre in response to the challenges faced by regional town centres and high streets around the country.

(L-R) Option 1 - An Urban Oasis, Option 2 - Striking and Colourful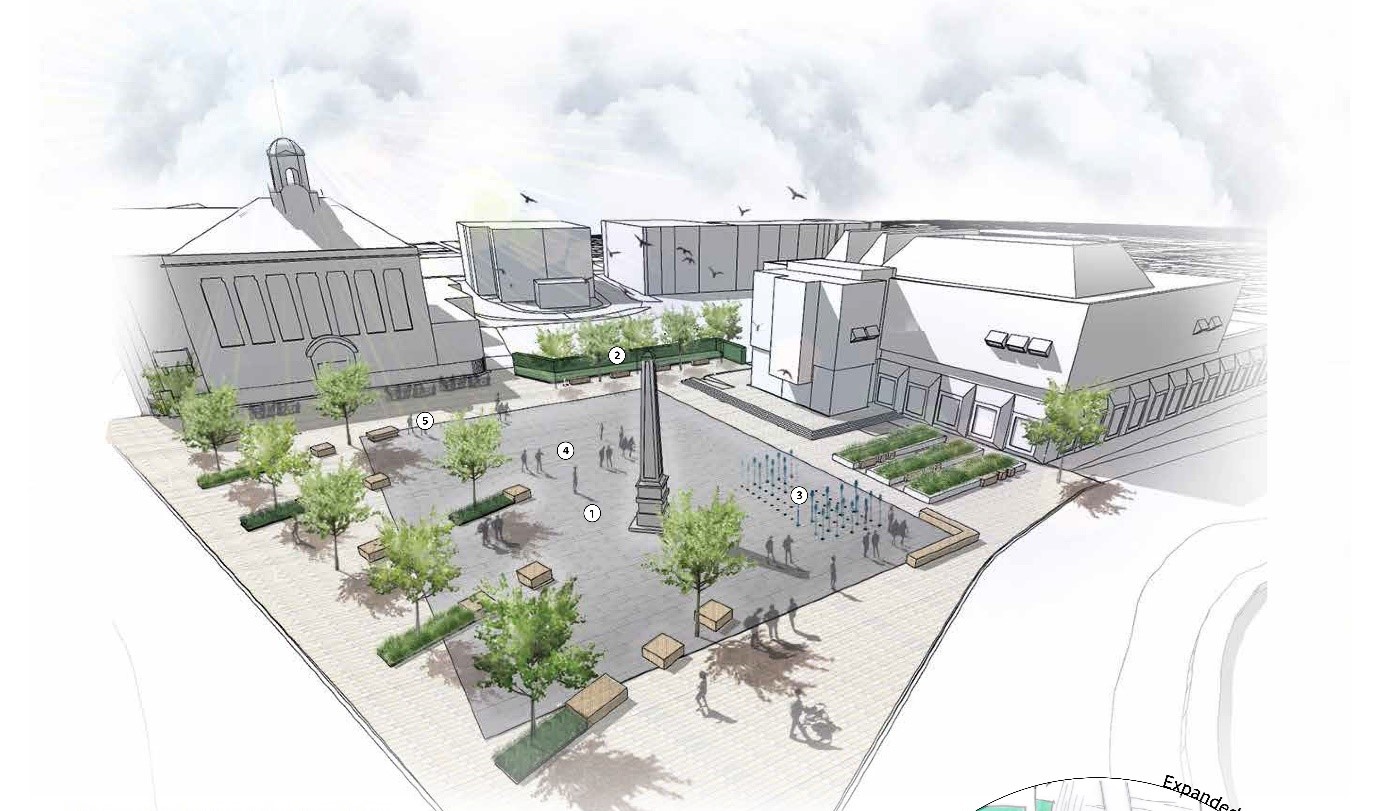 Option 3 - A formal Town Square
Urban Green was appointed as landscape architects by Wigan Council through a competitive tender process via the Pagabo Framework with the aim was to enhance the quality of place and increase the capacity for cultural, creative, and digital activity in and around the Turnpike Centre and Leigh Civic Square. The area was identified as a critical component of delivering a sustainable and a transformative change in the town centre.
The Turnpike Centre is an iconic building, situated within Leigh's Civic Square's core, which accommodates a library and gallery. The centre fulfils an important role in the community, engaging with schools and residents through its programme of support and activities.
Through consultation with the public, Urban Green created three design concepts, in which each design option consisted of a three-stage approach to the appropriate parameters. Each stage aimed to satisfy the aims, ambitions and opportunities for the space and developed through the refinement of the project brief. Option one is an "Urban Oasis", Option 2 "Striking and Colourful" and Option 3 "A formal Town Square".
The Levelling Up Fund bid was submitted to government in July 2022.