In August 2015 Staffordshire Moorlands District Council granted outline planning permission for the redevelopment of the former Hughes Concrete site on Barnfields Road.
Urban Green was appointed by  Casey to deliver a multidisciplinary service for the reserved matters planning application, which will see the former Hughes concrete site demolished in favour of a mixed-use development of up to 154 new homes, along with associated open space, play areas and pedestrian/cycle links and employment units. Land is reserved for a future railway station, a public house/restaurant for future phases.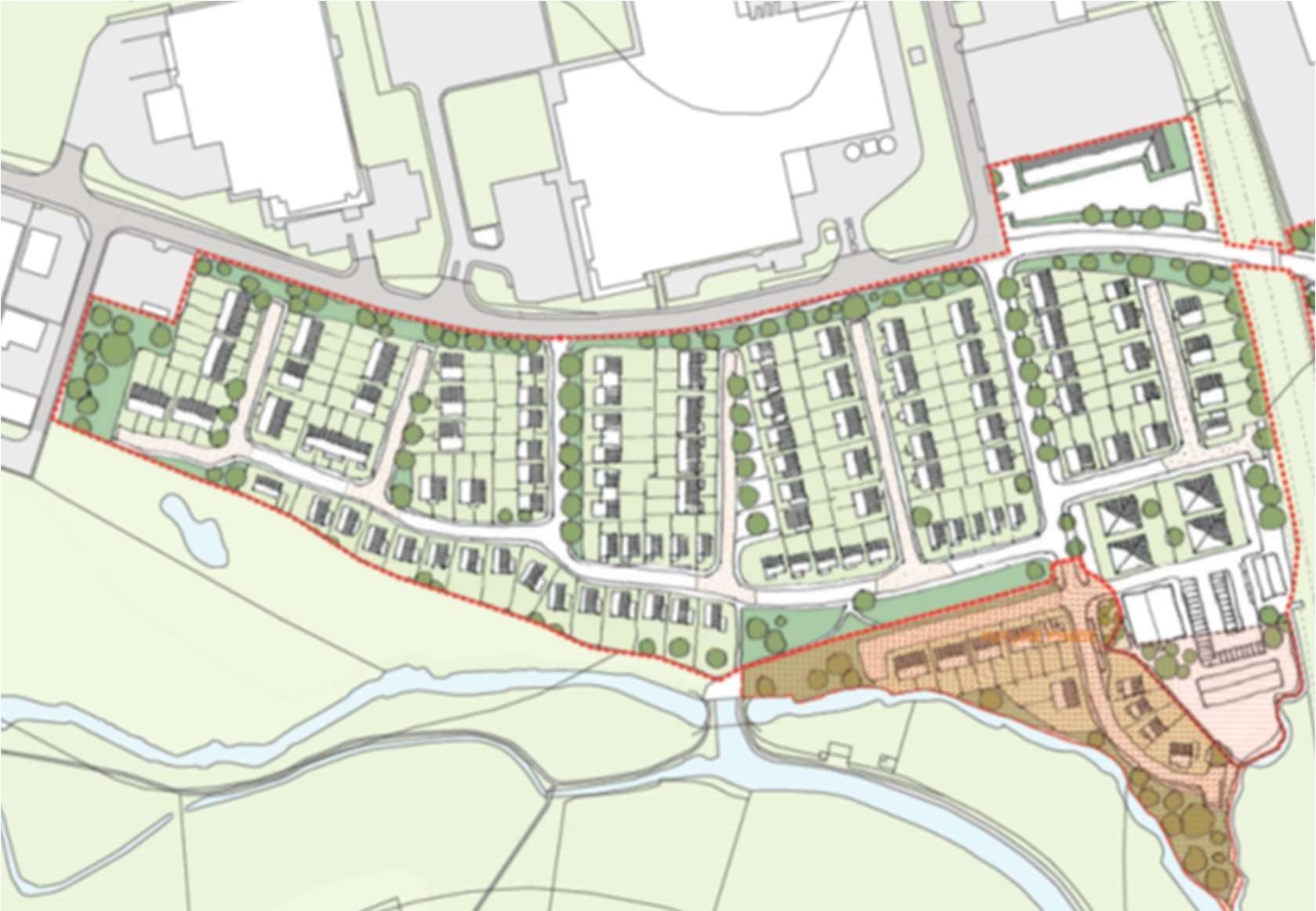 Credit: P Casey
An Arboricultural Impact Assessment (AIA) and a Preliminary Ecological Appraisal (PEA) were undertaken for the site, followed by further protected species surveys for bats, otters, invertebrates and reptiles.
A Biodiversity Enhancement Management Plan (BEMP) was produced identifying how to maintain and ensure good establishment and continued improvements of the habitat conditions on the site.
As the landscape architects on the scheme design proposals to support the planning application including hard and soft landscaping plan and a general arrangement plan.
A Biodiversity Net Gain (BNG) assessment was completed and working with our in-house landscape architecture team, the northern parcel of the site obtained a BNG of 275.86% and the southern parcel a BNG of 413.4%.