Business park development
Gemini8 a newly built business park, comprising of 18-unit industrial and warehousing units. Urban Green worked on behalf of long-term client Chancerygate and Caddick Construction throughout planning and construction of the scheme.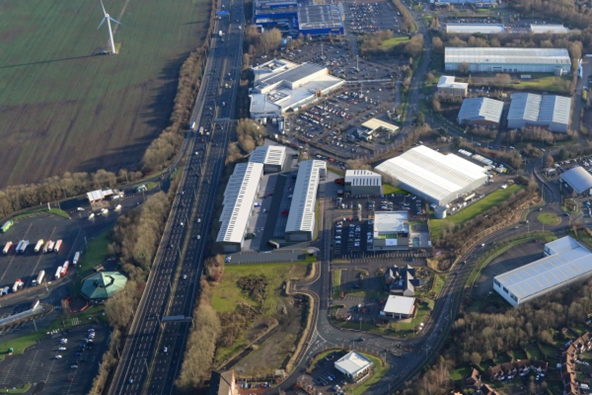 Credit: Caddick Construction
Urban Green initially completed an Arboricultural Impact Assessment (AIA) which identified the necessity of tree removal of individual trees on the site. Our landscape architecture team produced a soft landscaping scheme which identified the adequate mitigation for the tree loss with new planting and tree fencing prior to construction works taking place. A Preliminary Ecological Assessment (PEA) identified the protected and notable species on site, followed by mitigation measures. Invasive species where found on site and required removal from site to mitigate risk of them spreading off site. A BREEAM ecology assessment was undertaken to attest the sustainability of the site along with a Biodiversity Net Gain (BNG) assessment of the project. Our Arboriculture and Ecology team where onsite during construction of the development in a supervisory role.