Urban Green announces the hire of five new starters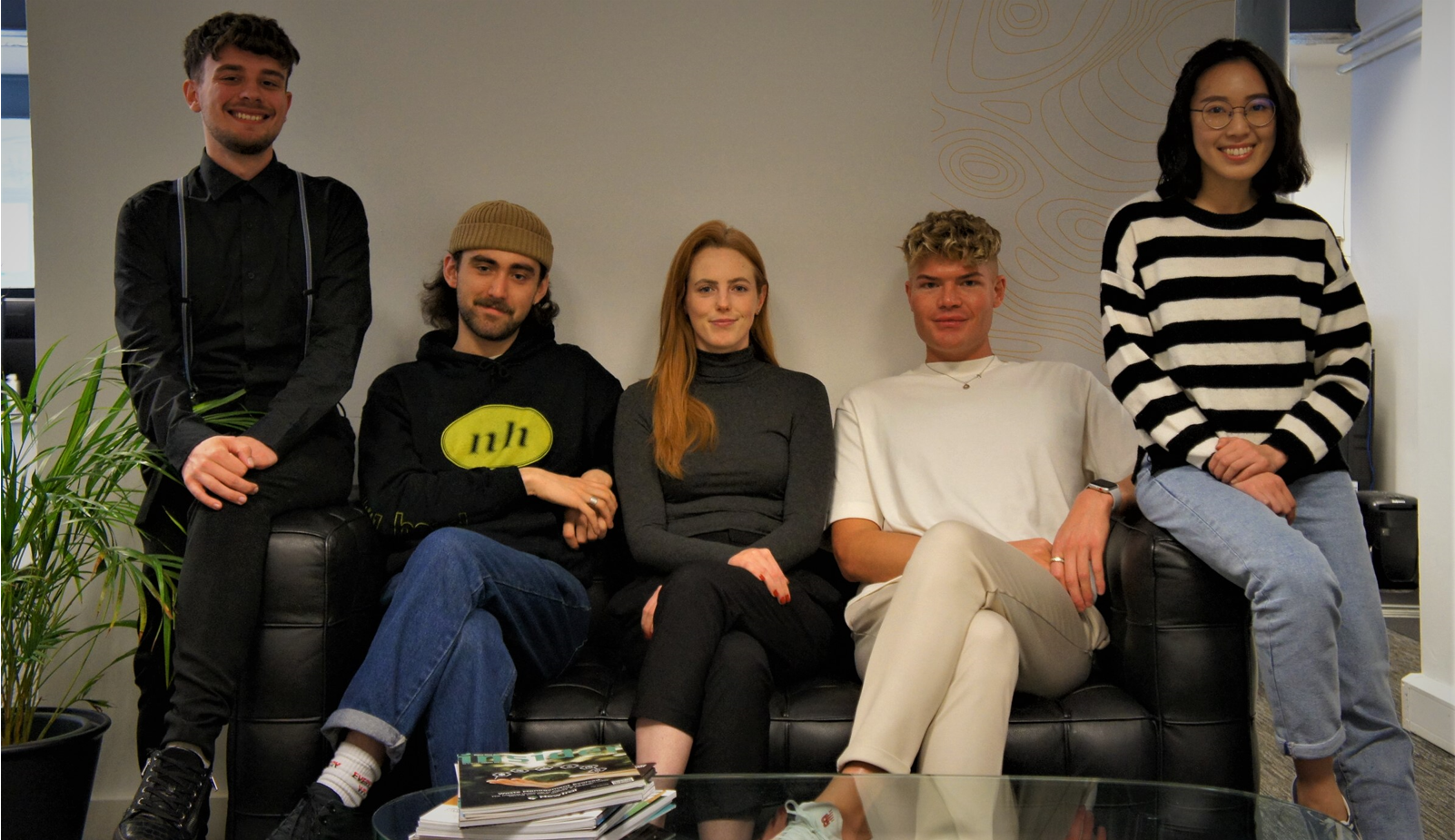 Photograph from left to right: Charlie Lawler geographic information system (GIS) technician, Max Grindle assistant ecologist, Shannon Brady biodiversity net gain (BNG) consultant, Joshua Shepherd office manager and Chih-Yun Hsieh, graduate landscape architect
Charlie Lawler, geographic information system (GIS) technician joins Urban Green having worked at Cyient, a leading engineering, manufacturing, and digital technology solutions company. Prior to which he studied at the University of Salford obtaining a BSc in Geography. Charlie will provide invaluable support to our in-house ecology, biodiversity net gain and arboricultural teams.
Max Grindle, assistant ecologist joins Urban Green whilst completing the final stages of studying MSc in Restoration Ecology at Manchester Metropolitan University. As a CIEEM member and IES accredited BSc Environmental Science graduate he is a welcomed addition to our ecology team.
Shannon Brady, biodiversity net gain (BNG) consultant spent two years at City of Trees as an assistant project officer and will lead Urban Green's biodiversity net gain offer. With the Environment Act now in force and a BNG of +10% set to be mandatory on all developments, Shannon will work closely with clients throughout all project stages, providing expert advice to maximise a net gain.
Joshua Shepherd, office manager joins from leading software and technology company Endava Plc following relocation to Manchester. He will provide a pivotal role in the running of the business, supporting all business and financial operations.
Chih-Yun Hseih, graduate landscape architect joins following her final year of a MA Landscape Architecture at the University of Sheffield. A positive and creative graduate, Chih-Yun draws upon her work experience in Taipei, Taiwan for an international design studio.
Martin King, managing director of Urban Green said "Its been an interesting few years from a variety of perspectives, but the need for sustainable design and increase in environmental requirements means our services continue to be in demand particularly with our longstanding client base. Its great to have all five on board."