Transformation of a public open space
Originally created to celebrate the 1981 wedding of Prince Charles to the then Lady Diana Spencer, the Diana Memorial Garden is a space of remembrance following her death in 1997.
South Derbyshire District Council received funding from the Heritage Lottery Fund (HLF) to redesign and redevelop the public space as part of a wider Townscape Heritage project.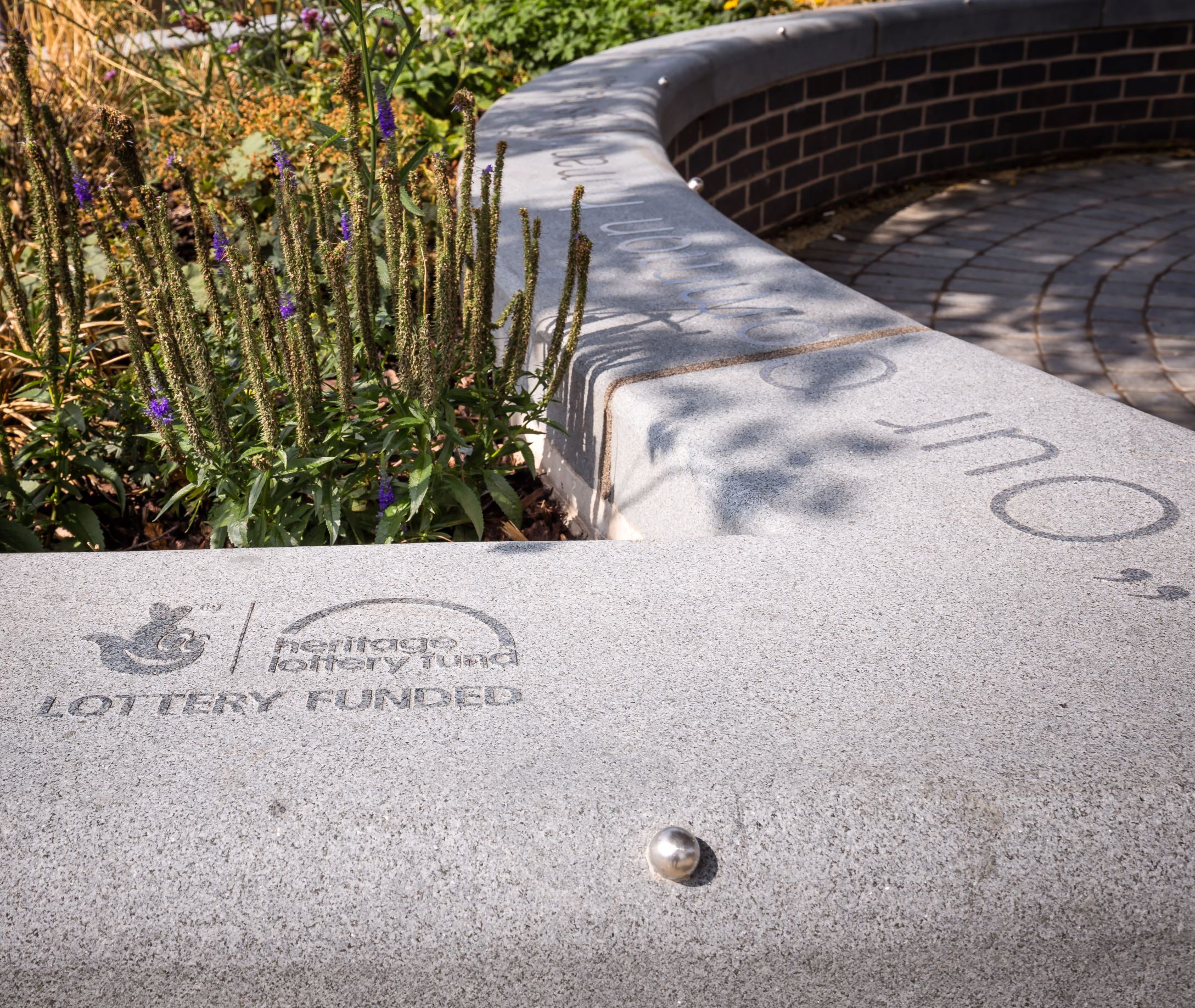 £100,000 of funding from the Heritage Lottery Fund transformed Diana Memorial Garden
Appointed through South Derbyshire District Council's Planning and Construction Design Consultancy Framework, Urban Green creatively interpreted the council's ambitions, bringing new ideas and professional expertise to create a garden of high design quality that was worthy of its important role in the town and memorial garden status.
Community artists People Express, local poet Kevin Fegan and the local community including local businesses, stakeholders and Councillors were actively engaged through public consultation events.
A new welcome zone was created with an existing mature beech tree providing shelter and block paving sized to create an illusion that they are rising out of the ground to reflect the surrounding pottery kilns and the site's history as a pottery clay hearth. The light, colourful and attractive space was further enhanced with new paths, a landscaped seating area, feature planting, architectural lighting and a timeline of key milestones.
The poem 'Memorial Garden' by Kevin Fegan is inscribed to the bench referencing 'a nation of Swaddies' and inviting guests to 'step inside our garden and unwind'.
"We are honoured and proud to have opened the Diana, Princess of Wales, Memorial Garden in Swadlincote. The garden is there to be admired and enjoyed and we hope it will be a serene place for people to come and pay tribute, relax and take a quiet moment to themselves."
Frank McArdle, Chief Executive, South Derbyshire District Council